Valeriy Zaporozhan: I intend Odessa Medical University to become a scientific center of Eastern Europe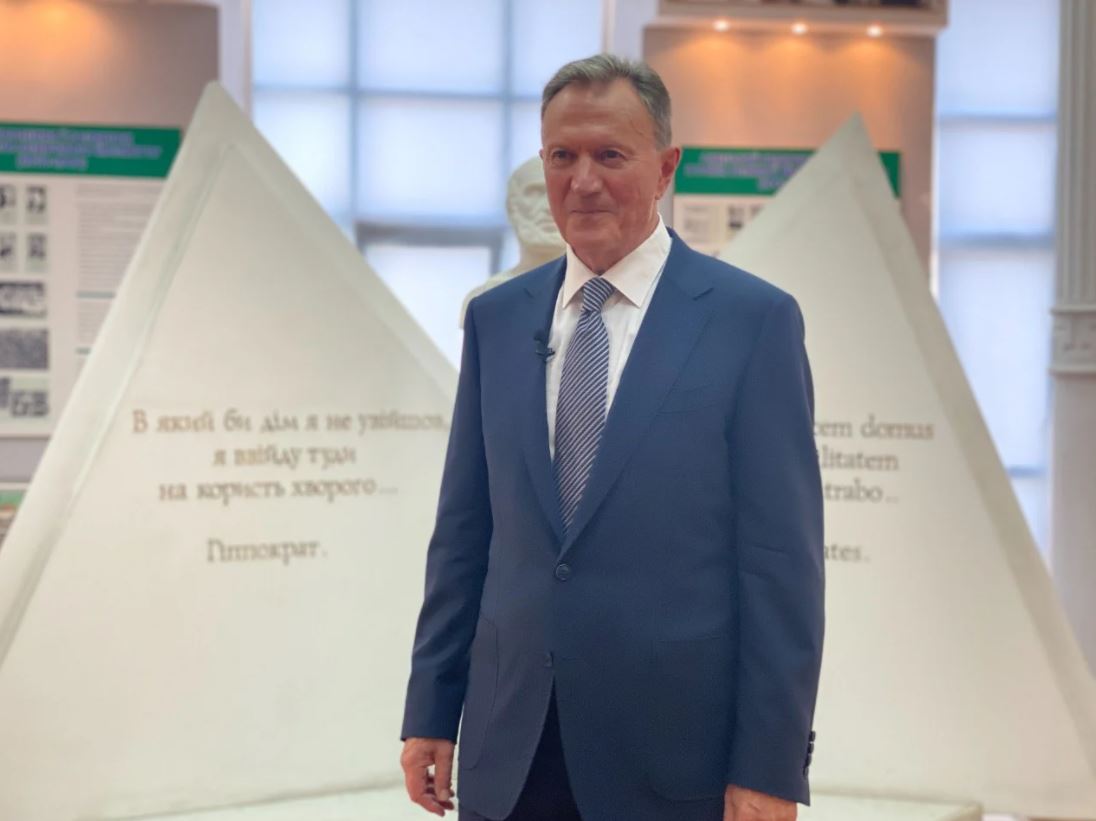 By the decree of the Ministry of Health of Ukraine, the elections of the rector will be held at the Odessa National Medical University. On November 25, by secret ballot, the university staff, which this year celebrated 120 years since its foundation, will elect its leader for the next seven years. Among the candidates – Academician of the National Academy of Medical Sciences of Ukraine, Honored Inventor, Laureate of the State Prize of Ukraine in Science and Technology, Professor Valery Zaporozhan. We asked him about the motivation to run and the development program of ONMedU for the coming years.
The university is celebrating its 120th anniversary this year. It has achieved colossal success thanks to your leadership. What have you planned when running for a new term?
The Odessa National Medical University has a historically strong team, it is not afraid of responsibility and innovation. I am proud of our work and successful projects, which are not just innovative, but have become a challenge to the whole society. For example, the transition to training in English medium in the mid-1990s. Nobody believed in this idea, for several years they called me an adventurer. You can see the result yourself – students from 50 countries of the world successfully study at our university, and our teachers are integral members of the international scientific and medical ecosystem.
Regarding running for a new term … They say that if a person has no plans, one can only sympathize with him. I have a lot of plans. And not because they were not implemented in the past, but because time dictates new tasks. A good solution to any of them should start with planning. I know which way I want to see our university, I have a goal and I am ready to put all my strength to achieve it. Because I used to giving myself up to favorite work completely, to devote myself entirely. This is how my parents and teachers raised me, and I have always tried to instill this principle in my students.
Summing up the results of the last cadence, what pleases you the most?
I believe that my main achievement is the path of sustainable development, along which the university has been following the last – no less – a quarter of a century. The history of the Odessa Medical University is woven from the creative heritage of outstanding scientists, doctors, People with a capital letter. I have always considered my main task and still consider it to preserve the heritage, set a new level of development and then pass on everything to the younger generation.
Since 2012, the Center for Practical Training of a Doctor began to work: simulation centers appeared in nine departments, high-precision robots imitating a real patient, on which students learn diagnostics, examinations, surgical interventions, and work out all possible clinical situations. This is the goal of the university – a collaboration of theoretical and practical training of future doctors. This is the basis of the competence-based approach to training, when medical students receive the most extensive and automated practical skills for graduation.
It is impossible to prepare a doctor exclusively in classrooms. A university without its own clinical base can hardly be called medical. In 2014, we returned the university clinics to ONMedU, which were transferred to the municipality in Soviet times. It was a complex and ambitious project, and we were the first in Ukraine to succeed. We now have 48 clinical bases for training. University professors are working in University clinic, students undergo training, and residents of Odessa and other southern regions of Ukraine receive high-quality medical care.
The Institutional Repository, the Center for Information Analysis and Internal Control of the Quality of Education have been created, which helps students to prepare qualitatively for the licensed STEP exams. The university and clinics have international certificates confirming stable work and high quality education. We have rebooted the international activities of ONMedU. For my professional and creative activity, I have visited the largest universities in the world, among my mentors, teachers and friends – outstanding scientists of world renown. I turned this into an asset for the whole university. For a quarter of a century, the institute of honorary doctors has been developed: recognized scientists, Nobel laureates give lectures for our students and staff, act as promoters of the university and all of Odessa in the world.
Such development requires corresponding financial investments. How did you deal with the lack of funds?
I took over the university in 1994, during a period of decline. There was no money, universities were closed. It was necessary to get out of the situation and act outside the box. I remember how I went with a hat to factories, enterprises – we took on medical care employees of the seaport, shipping company. We received the first money, paid off wage arrears. The second step was attracting foreign students. We immediately received serious money for development, and our employees – a powerful motivation to learn English. Science immediately revived, international business trips appeared. In 2017, ONMedU climbed to 34th place in the Scopus rating and received a Hirsch index of 14.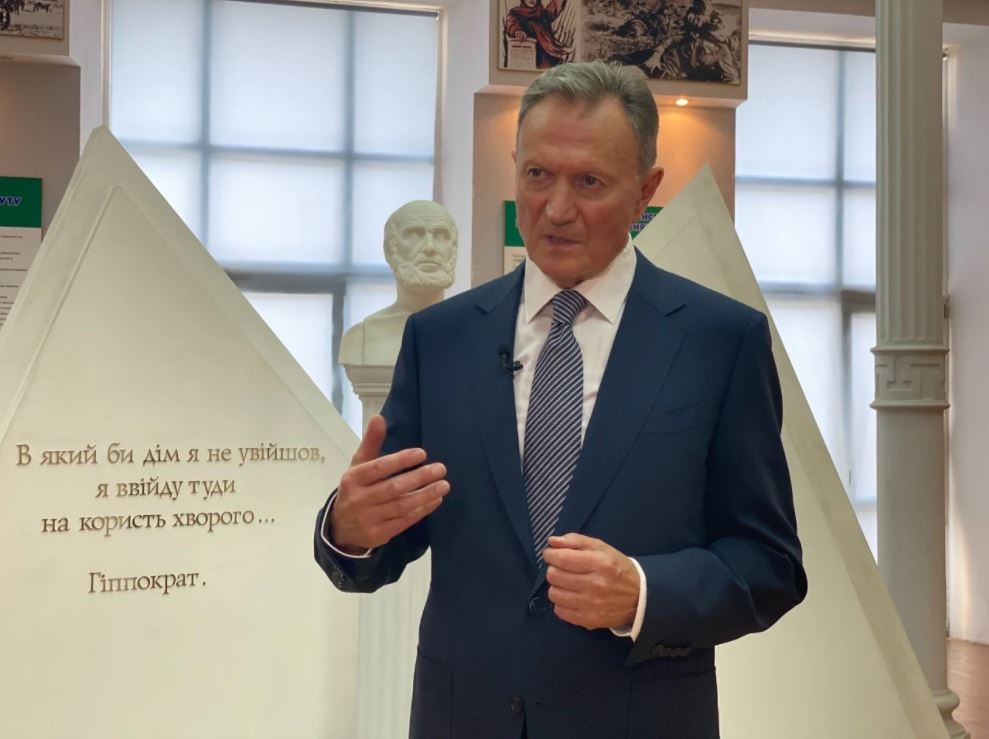 Step by step, we improved the quality of training and the financial viability of the university. Today ONMedU is a profitable and demanded educational institution. Budget funding is a small fraction of the university treasury. Over the past 7 years, the ammount of the special fund was 4 times higher than the amounts provided in the state budget. We provide high-quality educational services, are in high demand among applicants, earn and invest in our development. What about the students. Over the years of the previous rector's term, their number has more than doubled and reached 9 thousand in 2018. Every third of them was a foreigner.
What program are you running for rector?
The global goal is the preservation and development of the human, scientific and medical potential of the Odessa Medical University, the provision of high-quality educational and medical services. For 120 years our university has been a scientific center of the south of Ukraine. I want it to become a scientific center for the whole of Eastern Europe. Because of the negative connotation, I do not want to use the word "reform", I will say "modernization". My program contains specific steps to modernize the management, academic, scientific, clinical activities of the university.
Tell us about the main projects.
The main ones are "electronic university" and social protection of employees. The Covid-19 pandemic has hit people strongly. For the entire last academic year ONMedU was on a mixed system of training, the teachers worked distantly. The other day we made a decision to compensate our colleagues for the costs of home Internet and landline telephone at the expense of a special fund. The task for the coming years is the maximum tariffication of salaries and incomes at the level of employees of private clinics and universities.
The idea of ​​an electronic university is to digitalize all processes using modern IT solutions in the field of electronic document management, personnel management, and distance learning. For example, we want to create a virtual learning center, integrate virtual and augmented reality technologies into the educational process. You might think this is fantastic. But once upon a time, simulation medicine was considered fiction, which became reality.
We have already begun the "digitization" of workplaces, the introduction of KPI, the creation of a unified database: all educational materials of the university are in one minute access.
I want to strengthen administrative decentralization so that each department, each faculty could have its own development plan and budget. At the same time, strengthen the synergy between these autonomous divisions, including through digital and communication technologies.
How do you assess the international activities of ONMedU? Share your plans in this direction.
At the end of 2018, 45 cooperation and partnership agreements were in force with leading universities and medical centers from the USA and European countries. Therefore, we not only accept foreign students for training, but also send our students to gain invaluable experience, work with Western colleagues, and adopt their practices and knowledge. Every year, up to 100 teachers and about 30 students, graduate students, interns undergo international training.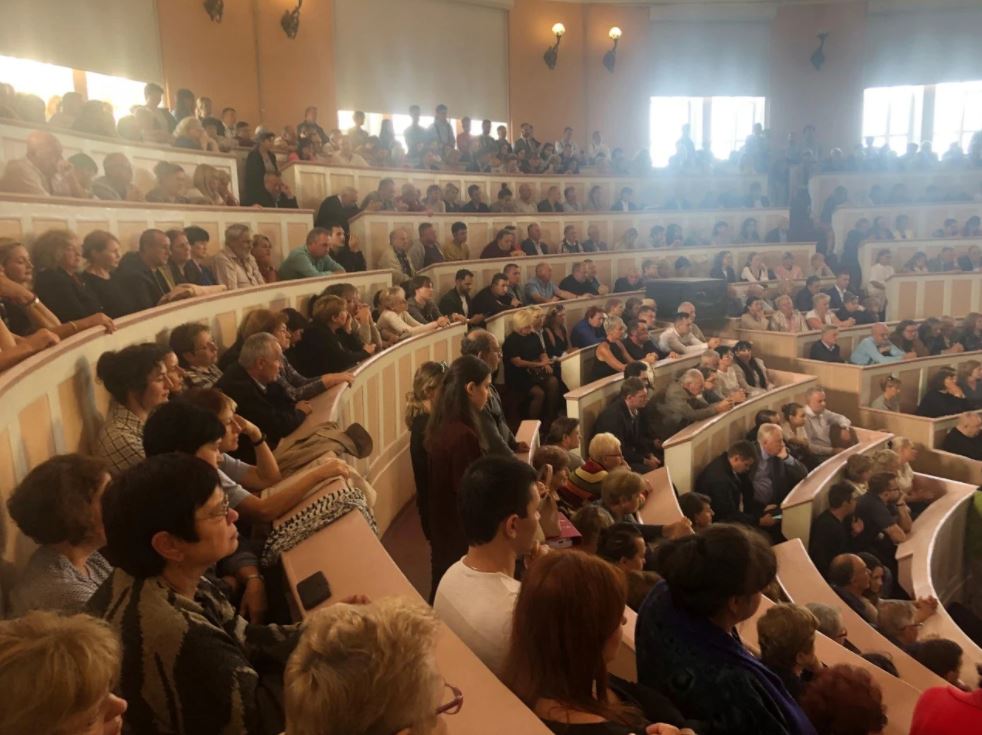 For the next 7 years, our task is to maximize our relationships with universities in the USA, Australia, Canada and the UK. In addition, we intend to strengthen the role of a regional leader in medical education, research and clinical practice by deepening partnerships with Moldova, Romania, and other countries of the Black Sea and Caspian basins. Our ambition is to become a scientific foothold in the region and a bridge of academic ties between West and East.
You mentioned about 9 thousand students who are studying at ONMedU. These are thousands of graduates. Do you track their further development, how is their career going?
Our graduates are competitive, working in Ukraine and far beyond its borders. We even have a "diaspora" of ONMedU graduates in the USA.
They work in the best clinics and universities, and with their successes popularize the alma mater all over the world. We keep in touch with them, but still this work lacks consistency. Therefore, there is an idea to launch the program "Our graduates" to track their careers. She will be an example and a motivator for freshmen.
The task of any university is to prepare a specialist who would meet the requirements of the market. We want to create a Center for psychological support for students in order to more effectively prepare them for an independent life. They gain knowledge and skills in classrooms and clinics, and here they will receive psychological support, learn to cope with stress and fears, which have been and remain constant companions of the medical profession. I think this project is necessary and will definitely be implemented.
How do you assess the scientific potential of the Odessa Medical University? How do you see its prospects?
Science develops in those countries that can afford to adequately finance it. Therefore, the main task and condition for enhancing scientific activity is to attract money. Together with the Institute of Translational Medicine, we want to create a Clinical Research Center that will be multidisciplinary, combining academic and contract research. The goal is direct contact with the largest Ukrainian and foreign pharmaceutical companies, conducting clinical trials on their order.
During the period of my rector's office every year our employees received up to 100 patents, published dozens of monographs, textbooks, scientific works are published in 175 international scientific journals.
So I am optimistic and believe in the future of medical science in Ukraine. Our university was created and developed by outstanding scientists who founded the most powerful scientific schools. Therefore, there is definitely a potential and there is an understanding of how to realize it.
My whole life is in our university. I have received various and very attractive job offers in the USA, Austria and other countries. I know for sure, I could develop there, get decent pay. But this is not the main thing for me. The main thing is to take place as a whole person, to fulfill your destiny. For myself, I know that I can realize my abilities, achieve the highest results, take place and enjoy every day only here. This creative courage feeds, does not allow to calm down.
I am supported by the people for whom I am doing this. This is our University team, residents of Odessa, our patients, our students.